Skip to end of metadata
Go to start of metadata
Welcome to the wiki of the Schreibzentrum / Writing Center!
We offer you here content and material on scientific writing and working. We are happy to receive your feedback and comments: either directly on the pages or by e-mail to schreibzentrum@leuphana.de.
For proper navigation on this page, please answer yourself the following question:
Why are you here on this page?
… because I want to know what type of writer I am.
… because you want to receive information on the writing process or you have difficulties with the process organization.
Writer's perspective
... because you have concrete questions to a text or writing project.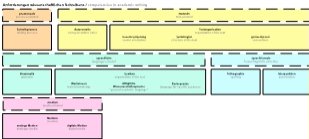 ... because you search for guides to academic writing.